10th January 2020 by Catia Neves
Caption: The D&A team at The National Diversity Awards where our Chief Executive Atif Choudhury was nominated for the Entrepreneur of Excellence Award.
It was an exciting year for Diversity and Ability with over 20,00 hours of support delivered this year, which is up 134% compared to last year!
Not only that, but we had some amazing award nominations from The National Diversity Awards and the Inclusive Companies Award, some incredible meetings and work with organisations such as the BBC, Time to Change, Lambeth Council and launched our international work. Here are a few of our favourite stories from 2019.
D&A nominated for the Inclusive Companies Award
We were honoured to be nominated for Best Diversity Resource/Initiative Award by the Inclusive Companies Award.
With cost being such a large barrier to the realities of inclusion, what makes our award-nominated list of resources especially unique is that they are free and are used by people tackling socio-economic homelessness, such as CRISIS London, St Mungo's and the YMCA. They have also been used to support people who struggle to fill out Universal Credit forms, as the resources offer access to free voice input or text to speech software, as well as anxiety management support.
If you haven't seen our huge list of helpful reviews and guides yet, check them out at resources.
How can the BBC and ITV become more inclusive?
Our Chief Executive Atif Choudhury was invited to the Disability Summit held by the BBC and ITV to discuss how they can become more disability focused.
Atif was asked to share his thoughts on the disability employment and pay gap. He said: "It was amazing to see the two organisations working together. Between the BBC and ITV, most of us in the UK have grown up watching them and together they carry the narrative for the country. With them both looking at how they can be more inclusive, everybody starts to include."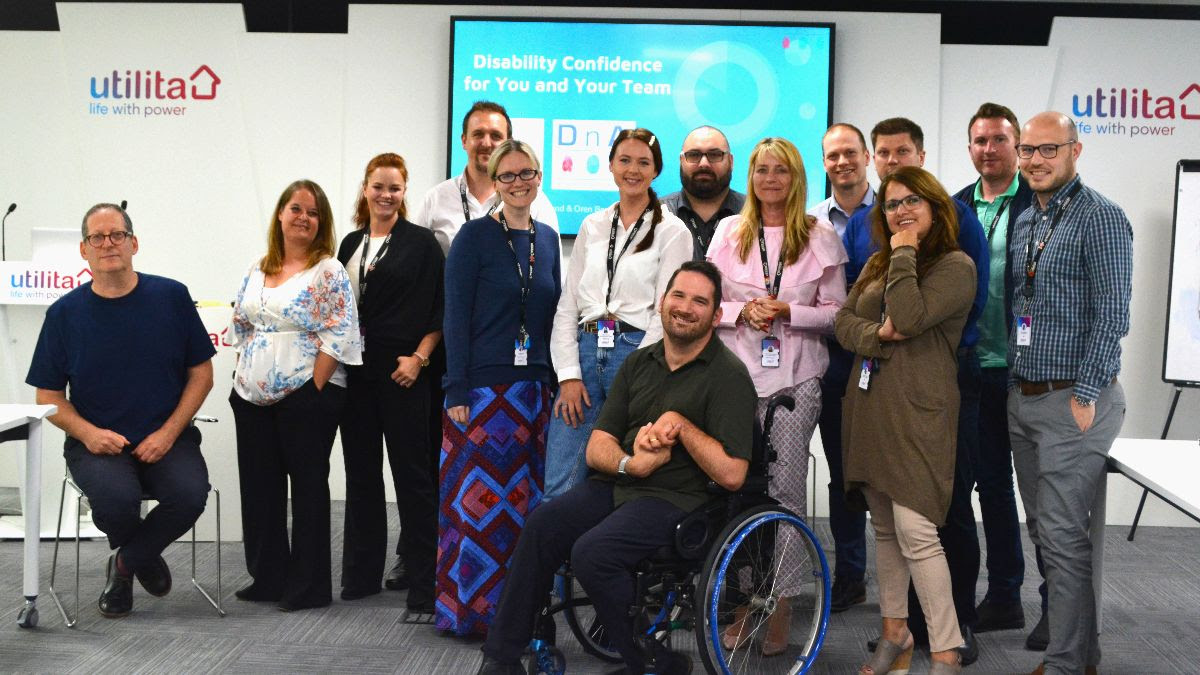 Caption: D&A with the team at Utilita
"D&A has gone down a storm with our staff"
We had an exciting year driving accessible support at energy company Utilita.
Our Campaigns and Equalities Director Adam Hyland was invited to advise the contact centre for Utilita's Extra Care Team, which supports the company's disabled customers. The D&A team listened to live calls to see what kind of language was being used and have since put together a plan for staff to make improvements.
We have also trained staff in Utilita's retail units on the high street, giving them the tools they can use to become more inclusive.
We look forward to continuing working with them in 2020.
Diversity and Ability is an award-winning disabled-led social enterprise supporting students and organisations to become inclusive. Can we help you? Get in touch with hello@diversityandability.com to see how we can help you celebrate difference.