Boost Disability Inclusion in your Workplace
30th April 2019 by Raphaele von Koettlitz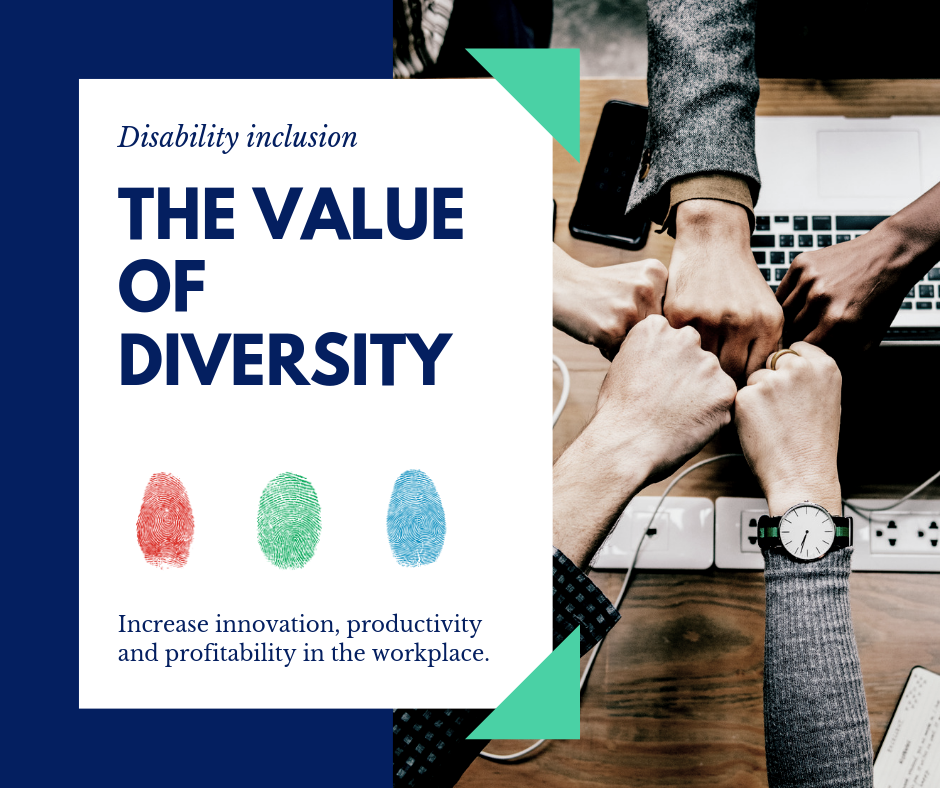 It's no secret: a diverse workforce, inclusive of disabled and neurodiverse employees, increases innovation, productivity and profitability. Companies that understand and embrace diversity often have lower staff turnover, lower absenteeism and happier staff. The Equalities Act aside, inclusion makes sound business sense! Creating a more inclusive workplace doesn't have to be an overwhelming or expensive process, there are plenty of little fixes that make a big difference.
All organisations have their strengths and challenges when it comes to accessibility, so it can be really helpful to start by reflecting on your current situation to help guide your priorities. You can ask yourself questions like:
Do I have high staff turnover or frequent sick leave amongst my team members? If the answer is yes, why might this be?
Is my work premises accessible to a wheelchair user?
How many disabled people are currently working in my team?
Are there channels available for staff to disclose a disability in a safe environment?
Do I have an understanding of what is meant by reasonable adjustments?
Am I familiar with the Equalities Act?
Do I have good general disability awareness/ knowledge, including about hidden disabilities?
The answers will be revealing and help you devise an action plan to better recruit and retain neurodiverse and disabled employees. Below are some of our favourite tips for creating a more inclusive recruitment process and tapping into a diverse pool of candidates.
Make your job adverts and job descriptions accessible.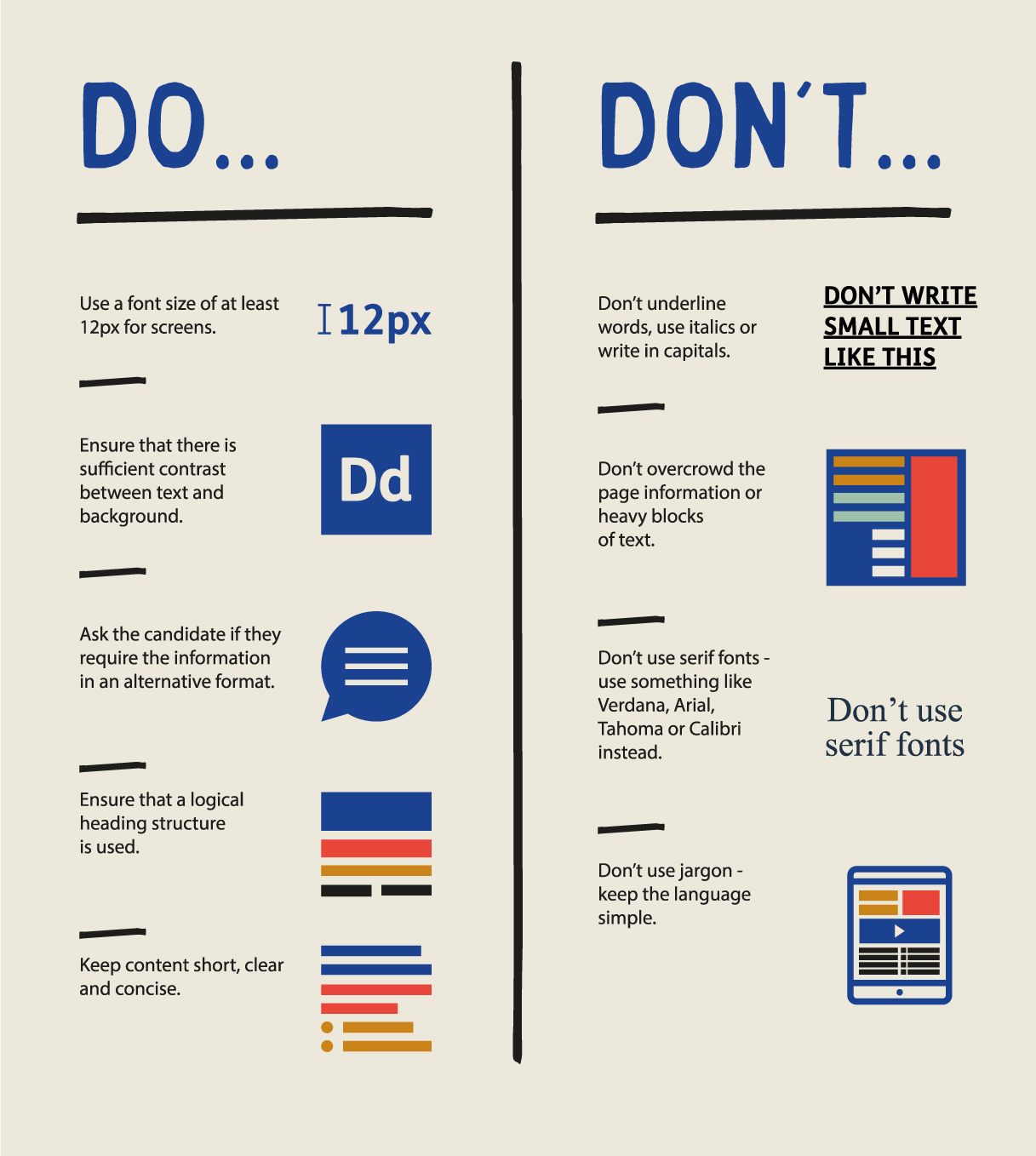 2. Make sure that any job adverts are shared on appropriate job boards where disabled job seekers are likely to look, for example, Evenbreak or Vercida.
3. Demonstrate that you are an inclusive organisation by signing up to the Government Disability Confident Scheme and clearly stating that your company commits to equality. If you offer things like flexible working, shout about it!
4. Make sure you ask candidates if they need any reasonable adjustments during the application or interview process.
5. Identify any potential bias on your interview panel- are your interviewers representative of the diverse candidates you're looking to hire? Are your interviewers disability confident?
Above all, instilling a culture of openness and a celebration of diversity will unleash positive assets. If people feel supported and welcome, they thrive… and when people thrive, so do businesses!
— — — — — — — — — — — — — — — — — — — — — — — — —
Drop us a line if you would like some advice:
mail@diversityandability.com
Or visit www.diversityandability.com for more info.
Written by Raphaele von Koettlitz