DSA Needs Assessors
We think it's important to work closely with DSA needs assessors and assessment centres so that students receive the best support possible.
If you have any particular questions about our support, coverage or rates our fantastic operations teams will be happy to help. You can call our freephone number on 0800 978 8303 or email us at hello@diversityandability.com.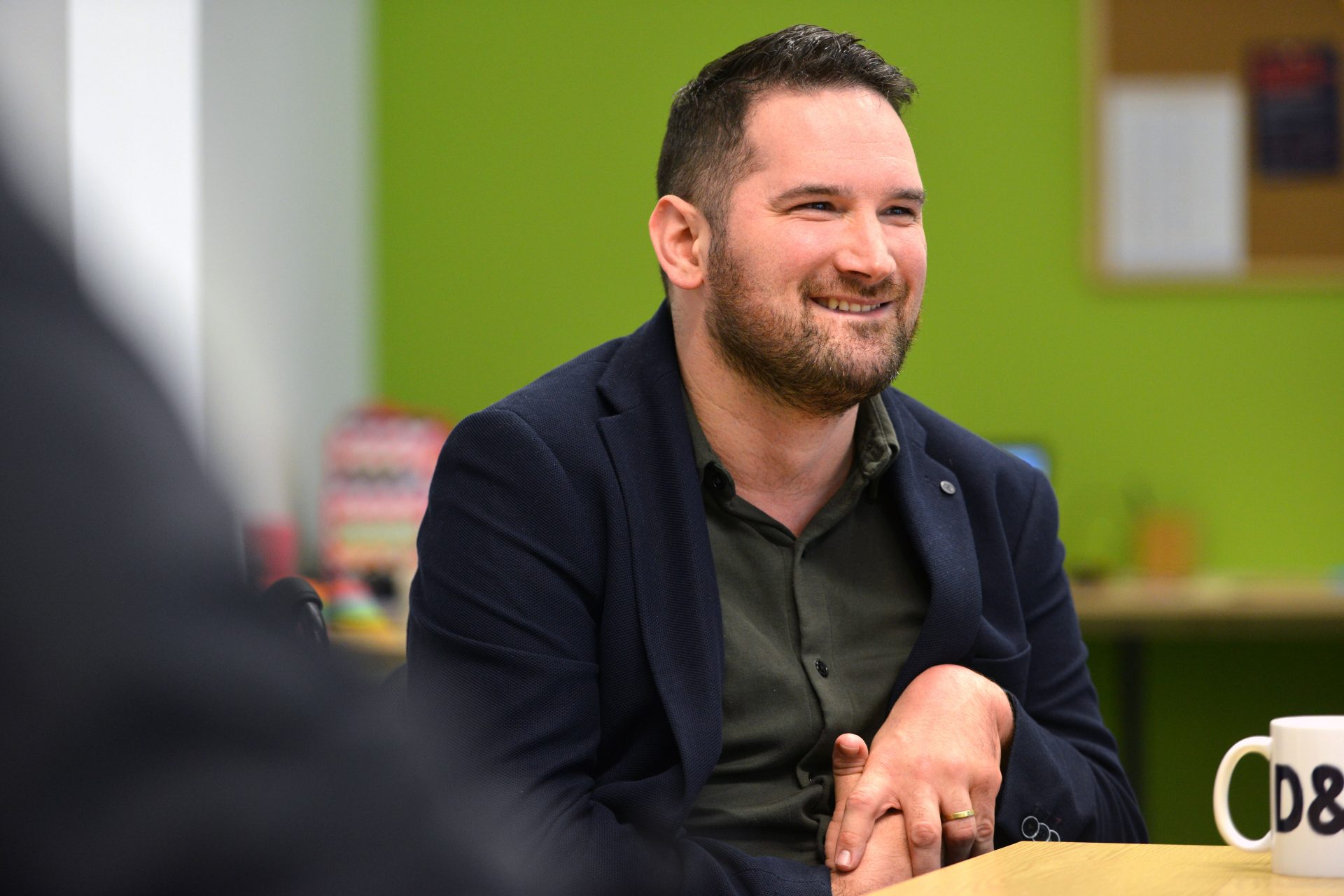 Who we are
We celebrate diversity through adversity, and we measure our success against our impact on society.
We are disabled-led so our support is empathetic and delivered from a place of mutual understanding. We believe that peer-to-peer support, respect, and empathy – delivered by those who share a lived experience with their students – can fundamentally change the way the DSA is used and perceived.
If used and accessed well, the DSA has the potential to make a life changing difference for learners in Higher Education. We're excited to share that difference with you!
What sets us apart
We at D&A have very high standards. We maintain and exceed these standards through careful monitoring and open dialogue. Our work is open, transparent and allows others to trace the Learner's journey of enablement.
We provide individualistic, tailored support based around individual learning style, specific needs, and course requirements. We integrate SpLD and assistive technology strategies – along with open source software, freeware, and apps – to create a holistic approach to support and learning.
Because we don't sell equipment our training is unbiased; our only concern when providing support is the Learner's needs.
Documenting a journey
We evaluate our impact and measure our success by writing Individual Learning Reviews (ILRs). These document the student's journey throughout their sessions. We believe these are extremely useful for a number of reasons: 
Transparency of service provided 

Quality assurance purposes

Record of enablement

Opens up a line of communication between the student's support network, allowing the different support strategies to be consistent, reinforced and built upon by the different practitioners involved
Value-added resources
As a company we get excited about the idea of Open Source, we believe that sharing is caring. That's why we share our information and guidance in a way that's accessible to anyone and everyone!
Our Resources page contains reviews on the very best of DSA, Open Source, and freeware software, services, and apps. We've created some wonderful video guides, PDF handouts, and other downloads. We've then made them all available for free.
Additional training and support can be offered through our group workshops. These are customised around you and your team and can cover a wide range of topics. Contact us directly to find out more.
"Before, I knew how the programs worked but didn't feel like they were useful for me and didn't use them in effective ways. My trainer was really helpful in showing me how to best use my Assistive Technology software to fit my needs, now I actually use the programs!" – Mathilde, Undergraduate, Imperial College London
"The training was life-changing. My trainer was very patient and went above and beyond to ensure I understood how the software worked. I'm looking forward to using the software and skills to further my education." – Aisling, Undergraduate, Goldsmiths University of London
"My mentor is wonderfully supportive and gives great advice. I'm beyond impressed; the mentoring has far surpassed my expectations. I wish I could carry on forever!" – Natasha, Undergraduate, Goldsmiths University of London 
"My tutor has been so understanding and patient with me over the past two years. I don't think I would be where I am with her help. She has helped me with my studies but also taught me how to manage stressful situations- talking to her really helps bring my anxiety down." – Charlie, Undergraduate, Plumpton College