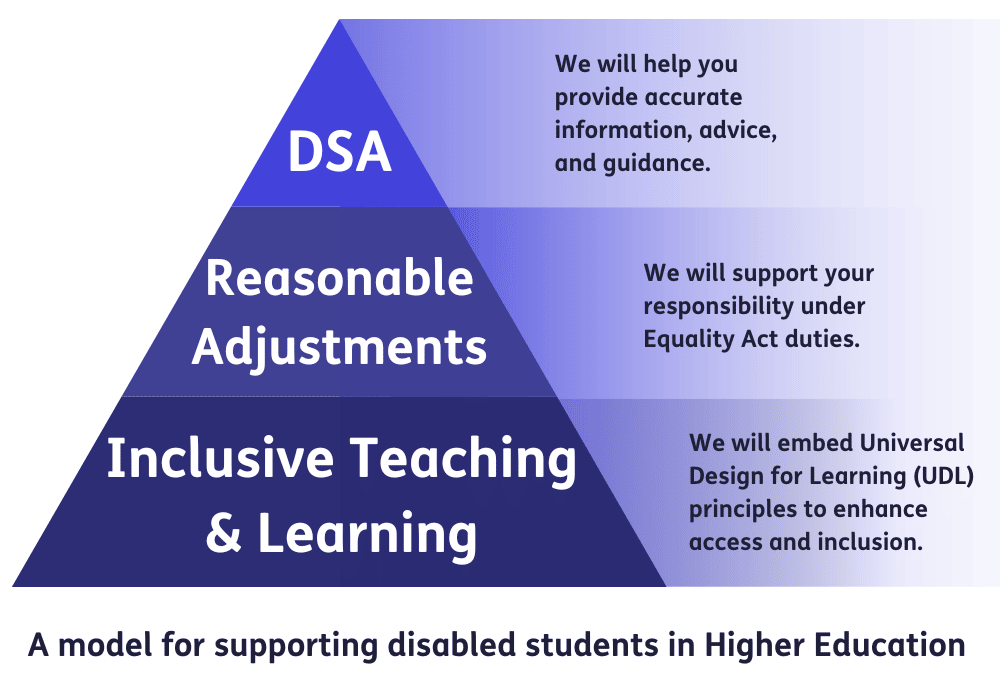 With its unique access barriers, diverse student body, and distinctive academic culture, your university is on its own inclusion journey.
That is why we focus on bespoke and collaborative provisions.
With you, we will investigate disparities in your student's experience, tailor solutions based on practical opportunities and implement sector-leading support, technology, and design provisions.
Everything we do is underpinned by our core ethos: by disabled people, for disabled people. You will see authentic outcomes through honest perspectives because that is how enduring change is achieved.
We embrace the social model of disability and centre our lived experience from beginning to end.
Want to know what your inclusive campus would look like?
Services & Case Studies
Accessibility & Inclusion Consultancy
Accessible Copywriting ​& Resource Creation​
Assistive Technology Enhancement Reviews​
Assistive Technology Training
Digital Accessibility Audits
Disability Inclusion Training​
Disability Practitioner Role Training and CPD
Inclusive Teaching & Learning Reviews
Policy & Workflow Enhancement
Physical Accessibility Audit​s
Recruitment & Onboarding Review
Study Needs Assessments
Student Access & Inclusion Reviews
"D&A are that rare breed of a company that is passionate about the students and the sector that they operate in, they are a company with a heart. Not only this but they are clearly trailblazing in terms of knowledge, ideas and developments coupled with professionalism, speed and efficiency."
Sarah Richardson, Head of Student Services, London Metropolitan University