Study Tools for All
A webinar series from D&A
Technology can make studying a whole lot easier.  At Diversity and Ability, we believe that all students should have access to assistive technology, no matter their background or ability.
The aim of this webinar series is to provide additional awareness and training on the assistive technologies that are widely available to students. We cover open-source software, mobile apps and hidden Windows and Mac OS tips and tricks. For this academic year, we will also focus on effective digital study solutions to lessen the challenges of studying during a time of COVID-19 restrictions.
---
When and where will the series take place?
These sessions have been designed to be delivered online via an interactive webinar platform run by Diversity and Ability. Session duration and frequency is flexible. A typical full series includes weekly, hour-long sessions, however, we are also able to offer longer two-hour sessions which include extended software demonstrations.
Who will the series benefit?
Students and university staff who would like to increase their awareness and skills using free and widely available study tools.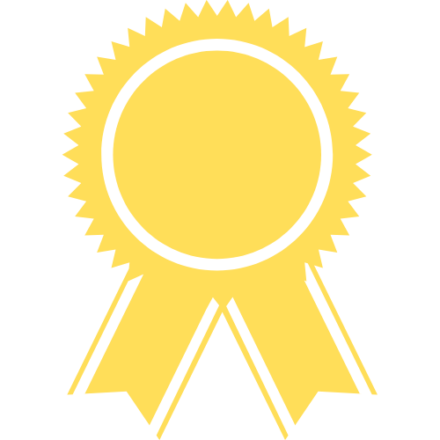 What additional resources will attendees receive?
All attendees will receive a webinar recording, slides and links to all the assistive technology software mentioned. Diversity and Ability can also provide direct one-to-one online training for students and staff who are keen to gain additional support based specifically around their course and learning style.
Each webinar has been specifically designed to consider how technology can be used to overcome the following common study challenges:
Session 1: Organisation and timekeeping
The webinar will focus on organising time and workloads effectively in order to keep on top of work and university requirements. Embedding an organised approach to study from the outset will help minimise stress later on and, in this webinar, we will look at how you can use the Microsoft 365 suite to do this.
We will look at how you can use Microsoft Outlook, OneNote, and your calendar to organise time and tasks effectively. We will also discuss some useful free apps that can be used alongside the Microsoft 365 suite to further boost your organisation and timekeeping.
Session 2:  Writing and planning
The webinar will focus on how to better use technology to plan and produce large written assignments. We will explore tools that ensure good ideas are not lost, can be developed further and then linked to create strong, well-evidenced pieces of work.
In particular, we will be covering mind-mapping and speech-to-text tools. When used together, alongside Microsoft 365, you will find you are able to more effectively create, organise and develop your work, maintaining better focus and motivation throughout.
Session 3: Reading and proofreading
This webinar will be focussed on using text-to-speech tools, such as ClaroRead Plus, to make reading/ proofreading both quicker and more efficient.
We will explore how text-to-speech tools can be used to read aloud books, chapters, journals and web pages, using a variety of different voices. We will also practice turning audio into MP3 files, to facilitate listening on the go, which can be a great way of combating fatigue when working through the set reading lists. We will also explore how these tools can be used to polish written work, hearing an essay read out loud can highlight missing words, errors, and lack of clarity.
Session 4: Note-taking
This webinar is focused on how technology can be used to improve the speed, accuracy and usefulness of note-taking.
We will be discussing a number of solutions that are available to you, looking at how they can be implemented within both the Microsoft 365 suite and your own study style and note-taking habits. In particular, we will be looking at Audio Notetaker, a note-taking solution that gives you the ability to record, make typed notes, add drawings, and take photos on the go. We will then look at how this information can be viewed, condensed and absorbed to make revision less daunting.
Session 5: Presenting
In this webinar, we will discuss presenting and how you can use technology to boost your presentation skills, both in terms of how you deliver information but also how it is displayed to your audience.
Microsoft Powerpoint has been used for years and yet many still aren't fully aware of all it's hidden tips and tricks and likewise, Google Slides is becoming ever more popular with students who want to work collaboratively. In this webinar, we will look at both of these solutions and how they can be used to create and deliver interesting and informative presentations.
With study and working life moving ever further online, we will also use this webinar to discuss how best to use this technology alongside Microsoft Teams to deliver effective online presentations.
Session 6: Research and referencing
In this webinar, we will look at strategies to improve your ability to research and reference, this includes both in-built Microsoft 365 tools and specific software designed to make these tasks quicker and more accurate.
In particular, we will look at the referencing tool Zotero. This program allows students to create citations and bibliographies in a quick and simple way. Zotero also enables you to collect referencing details from books, journals and web pages just by clicking a button in the web browser. You can then choose from hundreds of different referencing styles, eliminating stress over formatting and stylisation.
Session 7: Revision
In this webinar, we will look at how technology can be used to better revise ahead of exams. From organising and displaying notes, to creating methods to better learn and memorise ideas, technology can be adapted not to replace, but to enhance your ability to revise.
In particular, we will look at how you can use Microsoft 365 along with mind mapping solutions, text-to-speech software and quiz apps to create multisensory study and revision strategies.

Session 8: Procrastination
In this webinar, we will cover how to use technology to stay focused while studying remotely. Avoiding distraction and creating an effective study space in your home can be a challenge. However, there are strategies and solutions that can be put in place to better organise your work and study flow.
In particular, we will:
Discuss ideas to create better work/life separation while working at home to make it easier to work and also rest and relax
Consider strategies to create an effective computer desktop workspace, including file/cloud management and screen/font colour, size and brightness
Encourage the importance of timetabling for self-study and use of task-based time planning to prioritise correctly
Session 9: Mental Health
This webinar will be focussed around developing positive well-being, self-care, and developing techniques to improve motivation and productivity. Anxiety and stress greatly impact on learning and study and so we will explore tools that help instil a sense of calm and minimise feelings of being overwhelmed.
In this webinar, we will also:
Talk about the benefits of supporting your mental health
Enhance your knowledge of apps that support mental health
Explore through hands-on demonstrations apps that D&A technology trainers use and would recommend when looking to support your mental health
Contact us
to begin arranging your webinar series. 
All institutions are different and so we welcome flexibility and customisation. Please do let us know if you would like us to adapt our full nine-session series to meet your institution's goals.
Examples of bespoke webinar packages we have offered in the past:
Full term series: 
Session 1: Organisation and timekeeping

Session 2: Writing and planning

Session 3: Reading and proofreading

Session 4: Note-taking

Session 5: Presenting

Session 6: Research and referencing

Session 7: Revision

Session 8: Procrastination

Session 9: Mental Health
Lecture and seminar skills series: 
Session 1: Organisation and timekeeping

Session 2: Writing and planning

Session 3: Reading and proofreading

Session 4: Note-taking
Essay and thesis series:
Session 1: Organisation and timekeeping

Session 2: Writing and planning

Session 3: Research and referencing

Session 4: Procrastination
Deadline and exam series:
Session 1: Revision

Session 2: Procrastination

Session 3: Mental Health
Stress and anxiety management series:
Session 1: Presenting

Session 2: Revision

Session 3: Procrastination

Session 4: Mental Health