Howjsay is a talking dictionary of English pronunciation. It allows you to easily check how words sound without learning any phonemic symbols. It uses audio of real speakers!
Key Features
Over 150,000 entries with approximately 250,000 spoken pronunciations
One-click access to fast, clear sounds
All pronunciations are carefully researched before inclusion
British English pronunciation with World English alternatives
British and American spellings
History feature allows you to browse previous entries
All sounds are authentic – no synthetic sounds are used
Same database as the world's leading English pronunciation website, www.howjsay.com, with regular updates and addition of new topical words
Many foreign words, names of places, foods, people, etc.
A unique and valuable resource for both native and non-native speakers – speak with confidence and fluency!
How to Use It
Enter the word on the website. The page will then show it in pink text and you can rest the mouse over the pink word to hear it pronounced.
(The page also shows links to google definitions and translation, using a new pop up window.)
In any webpage, you can select and right-click on a word to see a "Pronounce" option. Simply click on the "Pronounce" option and a new tab will open with the selected word entered into howjsay.com.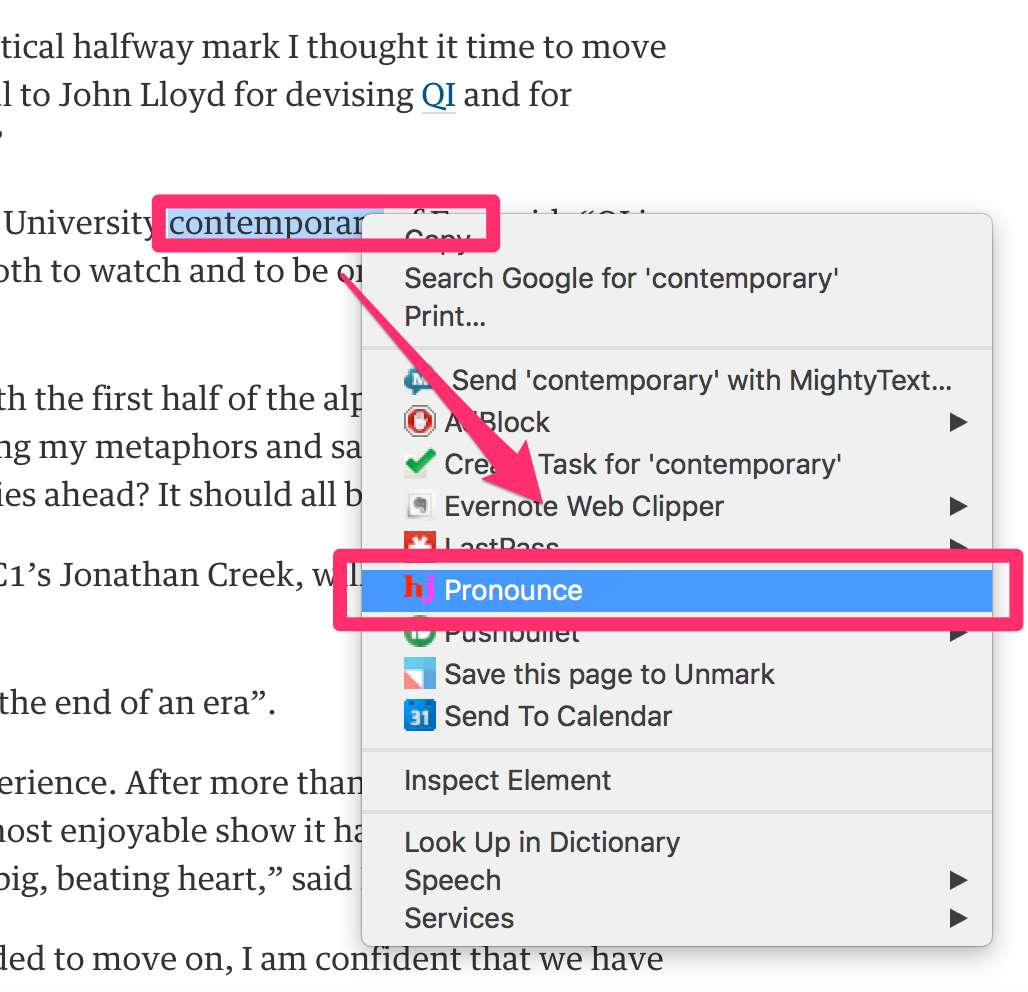 (Make sure your volume is not muted or too low. If you missed the pronunciation, you can hover-over the word on howjsay.com to have it pronounced again.)
iPhone and Android apps (roughly £2 each)
These apps let you enter a word in the app and hear it pronounced.
Why I Love Howjsay
HowJsay is simple, functional and easily accessed. I use it a lot to help my students with pronunciation.
Quick Tip
Try using Howjsay if you are giving a presentation and need to use some words that you have only ever seen in print.