Over 90 support staff across the UK
Average student confidence increases from 3/10 to 8/10
85% of our team self-identify as disabled or neurodiverse 
For every £1 spent with D&A, a return of £16.55 of social value is created (New Economics Foundation 2020)
3062 students supported in the 2019/20 academic year
16 872 support sessions delivered in the 2019/20 academic year 
We are working with Higher Education Institutions (HEIs) across the UK to help create inclusive cultures; where diversity is valued, and disabled students can thrive.
We actively promote the social model of disability, equipping HEIs with the knowledge and confidence to create study environments that proactively support all students.
Our aim
To help HEIs improve disabled student retention, attainment, and well-being by creating an anticipatory environment where students have access to effective resources and support.
After a number of years supporting disabled students, we noticed that those unable to access Disabled Students' Allowance (DSA), such as international students, were often slipping through the support net. In response, we began assisting HEIs to offer more integrated, flexible and bespoke support.
A key goal for us this academic year 2020/21 is to continue doing all we can to support HEIs through the challenges that the COVID-19 restrictions have and will continue to place on study environments. From supporting students online to recommending accessible assistive technology licences to assist with blended learning, we are hoping that despite restrictions, our services will continue to be as effective and enabling as they have ever been.
The benefits:
Reduces the need for individual reasonable adjustments to be made or requested
Increases to student success rates (with specific targets on closing attainment gaps for students with protected characteristics)
Increases in student satisfaction rates
 Develops a genuinely inclusive environment that enables students to express their diversity and celebrate it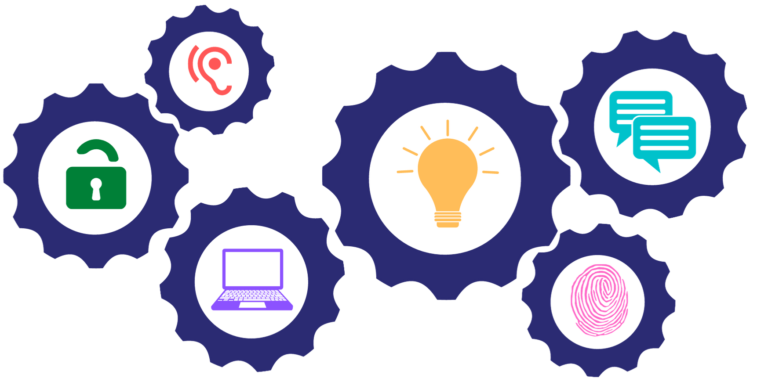 How we create an inclusive campus
We use the table below to identify where there are gaps in a university's student support offering. We then work with the university to develop a customised package of support based on their current needs, resources and outlook. From campus-wide accessibility audits and staff workshops to assistive technology consultancy and one-to-one training, our services are tailored specifically to each university and their students
Inclusive Technology

Student Study

Student-focused workshops
Exploring how assistive technology can be efficiently integrated within study strategies. Covers topics from useful referencing solutions to the hidden features of Microsoft 365.
One-to-one study skills support
Allows students to better understand their individual learning style, to embrace their strengths and help them work on areas they find more challenging.One-to-one assistive technology training
Ensures students can use technology effectively throughout their studies.
Evaluating and recommending tailored assistive technology
This will include premium and open-source software with the aim of improving student efficiency and attainment.

Student happiness

Student-focused workshops
Covering mental health
and embedding a positive culture of well-being.
One-to-one well-being mentoring
Empowers students to get back on track, become more independent and have a more positive university experience.
Recommending and promoting suitable apps to aid student well-being
Includes providing accompanying resources, both electronically and physically to further increase awareness and understanding.

Staff awareness

Staff workshops
Focused on creating an anticipatory and inclusive environment for students. Includes workshops on accessible content, disability awareness and the world of DSA.
One-to-one assistive technology training
This will allow staff to gain a better understanding of the technology that is available to their students and how this can be integrated into their teaching.

Widening Participation

Open day, transition day and fresher's week student workshops   Exploring topics from mental health to a better knowledge of the Disabled Students Allowance (DSA) process.
With 85% of our team self-identifying as disabled or neurodiverse, we have a unique perspective, insight and empathy when designing and delivering our services. Since our beginnings in 2011, we have worked directly with 25 universities and supported over 20 000 students, seeing first hand the benefits that an inclusive environment can have on student wellbeing and attainment.
Feedback showing the benefits of our services were further highlighted in 2019 when the New Economics Foundation independently verified our social impact. As a social enterprise, we deliver over £9m of social value annually. For every £1 spend with us, we create £16 of social value, illustrating the benefits that effective support has on disabled students and indeed their futures beyond university.
Case studies
'D&A place a strong emphasis on each student's individual learning strengths, styles and requirements, with a focus on quality and usefulness of the training for each student. Feedback from students has been very positive. For these reasons, the Disability Advisory Service often approaches D&A to provide AT training for students at the University of Oxford, in the knowledge they will promptly, reliably and effectively tailor support to each student's requirements.'
Helen Young, Deputy Head of Disability Advisory Service, University of Oxford, February 2020
'It was getting really tough to manage everything at once and having your support has helped in a lot of ways. I really like how the support is still made accessible online, and it doesn't feel less beneficial than a face-to-face session. In the current situation, I've needed my sessions more than ever'
Charlie, Undergraduate, King's College London
'[My tutor] has honestly been a godsend. She has helped me to feel like I can achieve so much.'
Sam, Undergraduate, University of Birmingham
'[My mentor] has been an absolute lifesaver and so far, has made the biggest impact on my education of all the interventions and provisions in my plan.'
Leila, Undergraduate, Open University
'[My trainer] was very friendly, and I felt confident asking questions. I am glad she was able to give me examples of when to use the software and how it can be applied to aspects of my course and real life.' 
Matt, Postgraduate, University of Southampton
'[My trainer] was very friendly and I felt confident asking questions. I am glad she was able to give me examples of when to use the software and how it can be applied to aspects of my course and real life. She listened to my current struggles I faced without the technology I now have and has made me feel a lot happier knowing what things I can do now.'
Jessica, Undergraduate, Goldsmiths, University of London
'We worked with Diversity and Ability, who carefully advised us which technologies to include in our new suite of inclusive technologies… From securing the right licences to the networking of the tools, D&A accompanied us every step of the way. Their insight into Disablement and (neuro)diversity was critical in highlighting the importance of this project, drawing the conversation away from disability, to difference.'
Mike Horner, Service Line Manager (Education), Imperial College London, June 2020
'Our experiences have been very positive with D&A since COVID 19.  We have found them to be incredibly helpful and super responsive, often within a matter of hours.  The continuity and provision of support has been positively reported on by many students.  Many students have reported that the support has become even more important for them during this period and the remote nature does not seem to have caused any major problems.'
Dr Alexandra Stanton, Head of Student Support Disability, Wellbeing, Counselling and Chaplaincy Services, Goldsmiths University of London, July 2020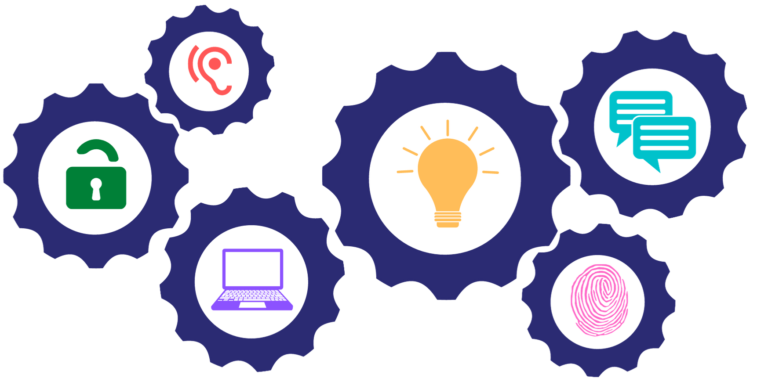 Others we have worked with: