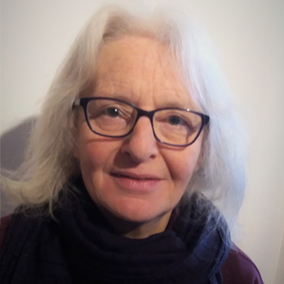 Alison Clibbens
Trainer
Alison's background is in university library and information services, and she worked for many years supporting disabled students to fully exploit the print and online resources available to them, setting up an alternative formats service, campaigning for assistive technology to be networked, and raising awareness of accessibility issues. Her mantra has always been that inclusivity benefits the whole community.
She was delighted to discover D&A with their holistic approach and enabling ethos, and shares their passion for putting the individual at the heart of their learning journey. She is enjoying her own journey as part of the team. She is also in the final stages of completing a Creative Writing MA with the Open University.
As a recent cochlear implant recipient, she is very happy to be rediscovering the hearing world, and a lifetime of progressive hearing loss means she strongly identifies with anyone experiencing processing difficulties for whatever reason.
In her spare time, she loves to be out in the wild, on her allotment (which is wilder than she would like it to be!), camping in the quiet corner of a field, preferably with a view of the sea, or walking the south west coast path.