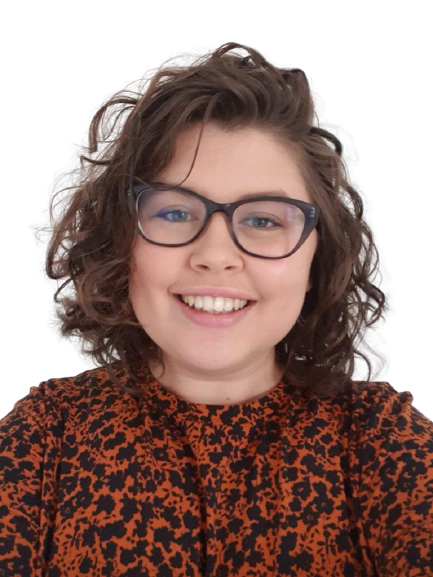 Ellie Thompson
Communications Lead
Pronouns: she/her
Ellie loves being a part of the D&A team. As a disabled and neurodiverse person, disabling barriers have always shaped and challenges her experiences in education and the workplace. Receiving DSA support during her time at university, and later Access to Work support in her job, was truly transformative, and Ellie loves that working at D&A gives her the opportunity ensure other disabled people get the support that they deserve. She's always happy to chat to you over the phone or via email!
At D&A, Ellie leads on our communications, creating and overseeing the content for our social media channels, blog and website. She's a firm advocate for inclusive and accessible communications, and takes up every opportunity to share tips on how to make your comms as accessible and inclusive as possible. She wants to encourage everyone to follow Diversity and Ability on all our social media channels so you can benefit from some truly unmissable content.
Ellie's passionate about mental health, recognition of invisible illnesses and all things accessibility. She has a background working and volunteering in the education sector, supporting students from diverse backgrounds to aim for higher education or their chosen future ambition.
She grew up in Brighton and was so pleased to get to return to her hometown some years ago to study an MSc in Experimental Psychology. A big fan of all things Brighton, she's always willing to offer some local recommendations! When not at work she spends good health days dancing, volunteering for a local LGBTQ+ helpline and making sure everyone she interacts with knows about spoon theory (if you haven't heard of it, ask her!). On harder health days you'll find her on the sofa under a blanket and multiple heat pads, happily watching re-runs of The US Office.