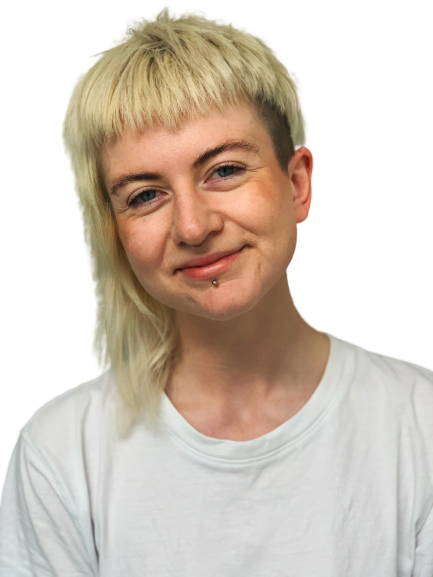 Jesse King
Disability Services Coordinator
Jesse is so excited to have joined the D&A Team!
After growing up with undiagnosed ADHD and Fibromyalgia, diversity and inclusion are everything they live for! They studied English Literature for their BA and MA, and have always spent 99% of their time reading. Books books and more books! When not reading and on a non-flare up day, they will be in nature exploring the local 5 mile radius, looking at everything, and finding places or things they haven't been or seen before. They hope to live in a self sufficient tiny house or cabin (self built of course) in the not too distant future.
They have a LOT of special interests, from nutrition, 19th Century Lesbian History, neuroscience, writing for disability awareness zines, gender identity, singing, trees, meditation, the human body, booking flights to last minute random destinations, and starting-to-write-but-not-finishing (yet) about 30 different novels.
They will (hopefully) be starting a counselling MA in 2021, and have high hopes of creating an ADHD specific counselling service in the future.