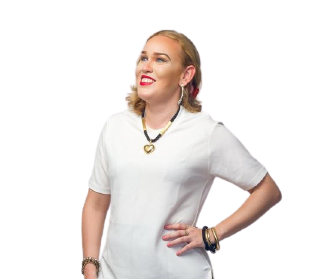 Linn Davies
Inclusion Consultant
Linn is a singer, journalist and transformational life coach. Although she's born and raised in Norway, African music is her passion and her music can be found on all streaming platforms under the stage name Lioness Oyinbo.
Linn is passionate about disabled people having equal access to education and employment, especially within the creative industries where disabled people are very much under represented. She's excited to be part of D&A as a workshop facilitator to help shaping the world into the inclusive and enabling space she means it has the potential to become.
When she's not leading workshops, Linn can be found recording new songs in her home studio, performing with her band The Three Blind Buskers on the streets of Brighton and Hove, doing some kind of creative writing, or enjoying a good psychological thriller on Netflix or audible with a cup of tea.