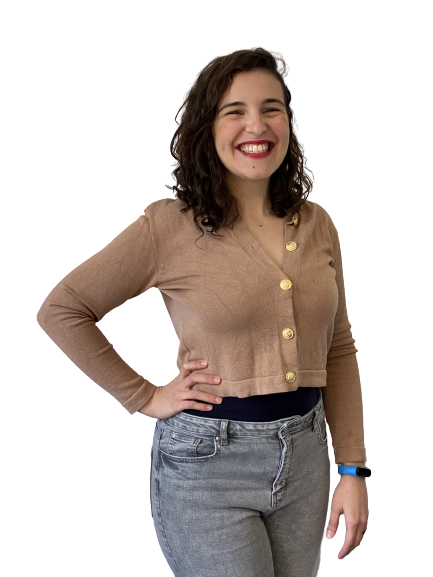 Marina Leite Brandão
Inclusion Consultant
Pronouns: she/her
Marina is excited to join the D&A team as a freelance consultant. She has a degree in History, has studied International Relations, and has an MBA in Marketing and Digital Communication. She is now finishing an MPA in Innovation Public Policy and Public Value at UCL. She has experience advocating for people with visual impairment at local, national, and international levels. She loves to communicate and has worked as head of communication in a national patient organisation. She has a volunteer role as vice-chairperson of the Youth Council in an international organisation, called Retina International. Besides that, she is also involved with charities and organised groups of people living with visual impairment and inherited retinal disease.
Marina is passionate about art and loves when someone invites her to a museum, art exhibition, or theatre, especially when they have audio descriptions. She also loves the Sun and being outside, walking in parks, or working out. She is curious and dynamic, loves to listen to good history, and learn about different cultures. Learning languages is a hobby for her; she is fluent in Portuguese, French, and Spanish on top of English. As a legally blind woman, she dreams of a more inclusive world.
Marina and her friends call her cane 'Ferrari,' and she goes whatever she wants with her trusted companion.