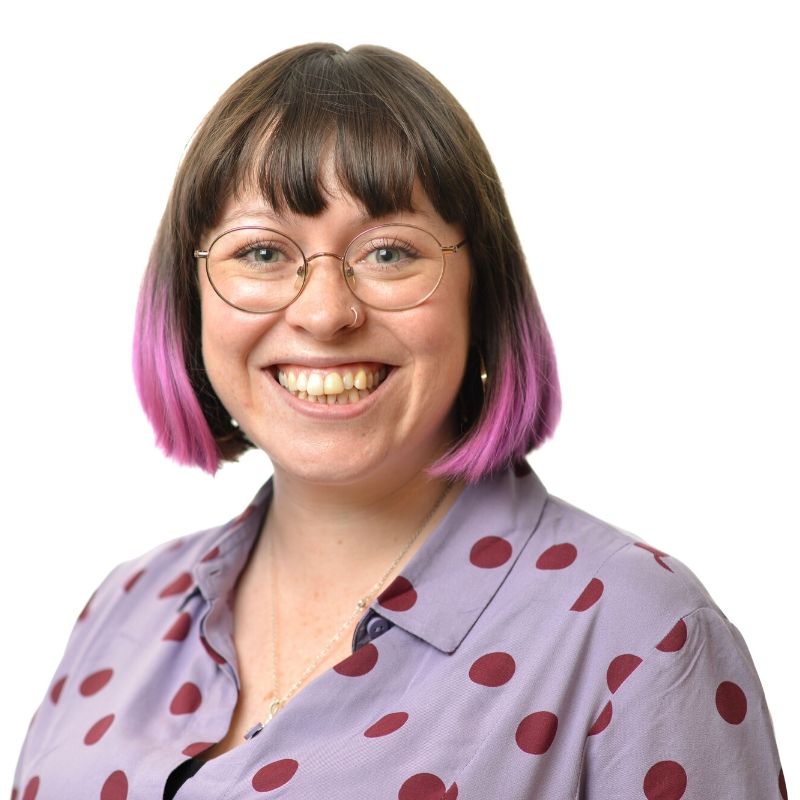 Maya Woodley
Operations and People Manager
Maya joined the operations team in Brighton in 2017 when she made the move from Birmingham. Although still a fierce advocate for the midlands, she adores living by the seaside and loves working at Diversity and Ability as she is passionate about supporting students and the whole wonderful team.
With a background in children's charities, Maya is excited to be part of a team working towards a more inclusive society and providing such a great network of support for neurodiverse and disabled people.
Maya leads the operations team in Brighton and is responsible for recruiting new mentors, tutors and trainers to the wonderful team. Maya supports the wider team development through quality assurance and training opportunities, as well as being part of the safeguarding team.
Having completed an MA in Gender Studies, when she is not at work she can be found having lively feminist discussions, on camping trips, singing with her soul choir and having down time with her gerbils, Kimchi and Gherkin.