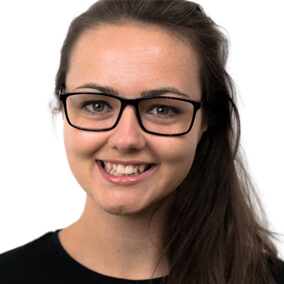 Meghan Reed
Associate Director of Innovations
Pronouns: she/her
Meghan has worked with Diversity and Ability since 2017 and was appointed as Director of Innovation in October 2022.
With lived-experience at its core, Meghan leads on all Training and Innovations at D&A, including managing the Inclusion Specialist and Needs Assessments team. She is an expert in facilitating workshops; designing e-learning and group learning courses; creating inclusive, interactive resources; D&I reviews, audits, communications and needs assessments.
She has had significant role in the design D&A's hugely successful approach to Needs Assessments, built environment audits and the world's first ever digital accessibility passport; AXS Passport.
Meghan led on course development and delivery of D&A's international D&I work in Mauritius in collaboration with Commonwealth of Learning and the Global Rainbow Foundation and has also lead the research team that delivered a Nationwide project for UKRI – InnovateUK.
She has overseen the creation and delivery of all activity for clients that include, among others, the UN World Food Programme, Utilita Energy, InnovateUK, Knowledge Transfer Network (KTN), Fujitsu, Transport for London, Department for Transport and Portsmouth Hospitals University NHS Trust and is responsible for developing and supporting a growing team of Inclusion Specialists.
Meghan's background is in Allied Health and Osteopathy. She is a passionate champion for mental health and is a certified as an instructor for both Mental Health First Aid England and i-ACT Mental Health courses.