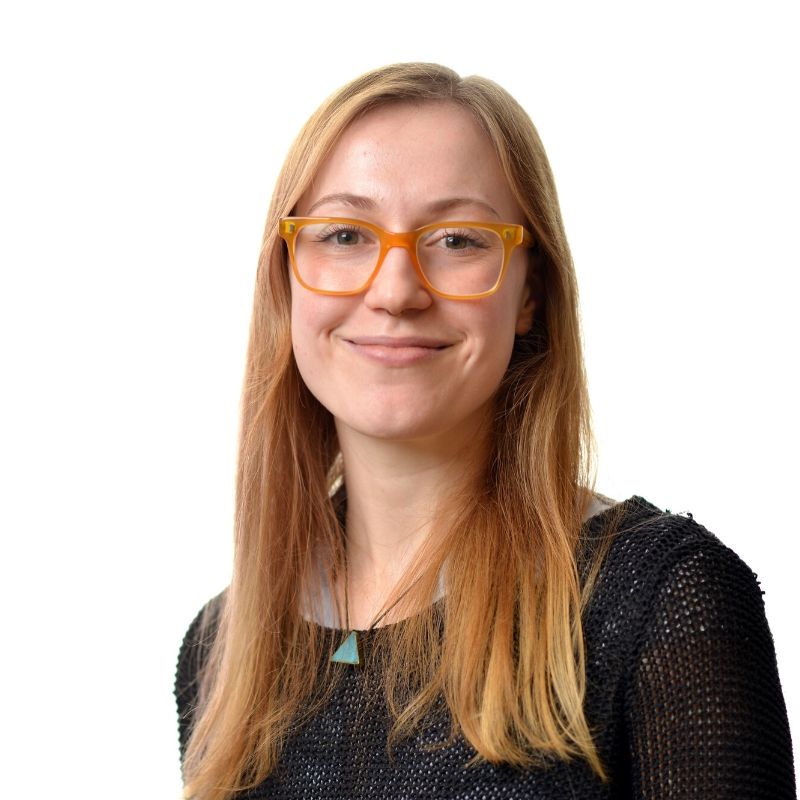 Phoebe Pennington
Deputy Operations Manager and Safeguarding Lead
Phoebe joined the Diversity and Ability Operations Team at the end of her Experimental Psychology MSc in 2018, following a move from studying Law to a more compassionate career path. Growing up around Oxfordshire and Buckinghamshire, she's now established firm roots in Brighton from studying both degrees at the University of Sussex (with a year abroad in beautiful Prague) but escapes to her mum's in Cornwall for sun, sea, dog walking and Falmouth's vegan doughnuts when she can.
Phoebe works for D&A as the Deputy Operations Manager and Safeguarding Lead, alongside part-time work as a Specialist Mental Health Mentor for DSA students and Listening Volunteer for Samaritans – it's safe to say she relies on many assistive technologies, organisation and wellbeing techniques to get through busy weeks! Having benefited hugely from DSA support herself, Phoebe is passionate about coordinating and delivering tailored support for those who need and deserve it. She is also involved in onboarding and supporting new staff and associates, as well as D&A's anti-homelessness social justice work which raises awareness of the impacts of neurodiversity and potentially life changing assistive technology, and provides bespoke training for frontline workers and their clients.
Phoebe is a pet enthusiast and has a strong sense of justice which she attributes to growing up in a big family. She loves the community spirit and open, easy going nature of D&A where it's much easier to get a word in and feel heard than amongst a gaggle of siblings! She spends her free time listening to endless true crime-comedy and/or mental health and wellbeing podcasts, and being contently mediocre at yoga, running and piano. She's also unlikely to pass up a trip to Brighton's pubs, bars and vegan cafes.