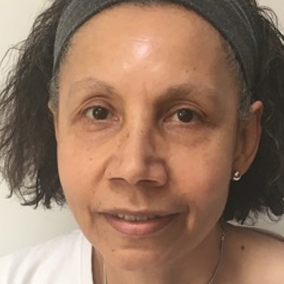 Queenie Osborne
Study Skills Tutor
I have had three careers in my life so far! I was a bank clerk, a legal secretary and now a teacher. I became a teacher because I wanted to do something that would occupy and stimulate me. So, I became a mature student and went back into education: that was quite a while ago now.
Fast-forward several years and I have now worked in education for over 25 years. Firstly as an English teacher then as a dyslexia specialist, assessing and supporting SpLd students.
My work is usually in the F E and H E sector and I have lots of experience tutoring English, History, Sociology and many other subjects: study skills' strategies work across the board, no matter the subject. I have supported and taught at all levels, including undergraduate and graduate levels. In addition, I have just returned from Saudia Arabia where I taught English to several groups of Saudi children in a new school for children with special needs.
My instruction involves lots of multisensory teaching and I like to cultivate a safe, lively and constructive atmosphere in my lessons. This, I believe, enables my students to engage all of their senses in the learning process and hopefully, to enjoy the experience: all of which will facilitate learning.
When I am not working, I enjoy cycling, swimming and water aerobics classes and of course, getting together with friends and family.