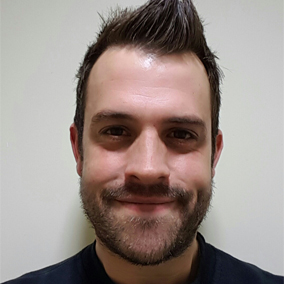 Richard Gardner
Trainer
Richard has worked in many different sectors during his life, from the music industry to hospital administration, but in all his jobs he found himself drawn to training positions. The opportunity to work with new and interesting people with unique life experiences to share, whilst enabling them to achieve their potential through holistic training approaches is the role in which he feels that his skills and curiosity are most in sync!
When given the opportunity to work for D&A he was excited to bring his experience as a trainer to an organisation that is as passionate about social equality as he is, and that shares his view that a society should be shaped to fit the people, not the people shaped to fit society. His interest in human behaviour led him to study a BSc in Biology & Psychology at Newcastle University, during which time he became fascinated by the neurological factors that have shaped human culture over evolutionary time.
He is a volunteer at his local museum where he speaks with visitors about evolutionary anthropology, assists with school workshops and provides support to the life sciences team. Museums were very inspiring to him as a child so he believes it's important that we encourage the next generation to stay curious about the world around them. In his spare time he enjoys photography, performing with a local theatre company, playing piano, and watching absolutely every documentary featuring Sir David Attenborough.