Celebrating World Mental Health Day: our support and suggestions
8th October 2020 by Ellie Thompson
World Mental Health Day gives us the chance to reflect on the many strides forward we have made in creating a more open, inclusive and accessible world. Over the past few years our view of mental health has made great steps in transforming so 'mental health' is seen as something we should all be focusing on and striving for, just the same as physical health.
Of course, we can't ignore the fact that mental health remains under-funded and over-stigmatised, especially for those with long-term mental health conditions. However, our understanding of mental health is on its way to improving and more than ever we are aware of how important it is for each of us to look after our mental health as well as the mental health of those around us.
To celebrate the day, we'd like to share our favourite tools and strategies to help stay mentally healthy, or look after yourself when you are experiencing mental health challenges.
Habitica
Habitica is a fun, free and easy way to build good habits, receiving motivation and encouragement as you go. The wonderful team at Habitica have made habit tracking into a game, where you create a character and earn points by completing tasks, ticking off to-do lists and avoiding your bad habits. Find out more: https://diversityandability.com/resource/habitica/
Mindshift
Mindshift is another incredible, free resource to coach and support you through situations that cause you stress or anxiety. This is a free app that uses strategies based on Cognitive Behavioural Therapy (CBT) to help you take steps to manage your anxiety. Find out more: https://diversityandability.com/resource/mindshift/
Other apps and resources
Many other apps offer incredible, free, on-the-go support for your wellbeing, for example the NHS Stress and Anxiety Companion app, eMoods for tracking moods and symptoms of your mental health condition or Smiling Mind or Calm for mindfulness and stress-reduction exercises.
Mental health support for your workplace
It is vital that workplaces provide holistic, anticipatory and personal care for their employees to ensure everyone's mental health and wellbeing is supported. At Diversity and Ability, we offer mental health and wellbeing support for workplaces including workshops, personalised coaching, and 1:1 support sessions. Find out more about what we can offer you here.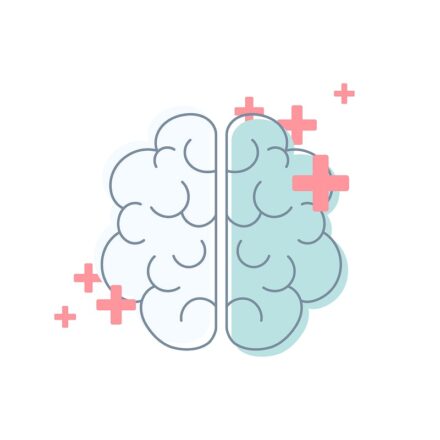 Remember if you have a diagnosed mental health condition and are in work or studying, you could be eligible for free support, training, mentoring and assistive technology through Disabled Students Allowance or Access to Work! If you would like advice or support on applying for either of these grants, don't hesitate to get in touch.
Finally, if you are experiencing poor mental health, there are some wonderful organisations that can provide support through listening services, advice and advocacy. Check out our list of resources here.