Workplace Needs Assessors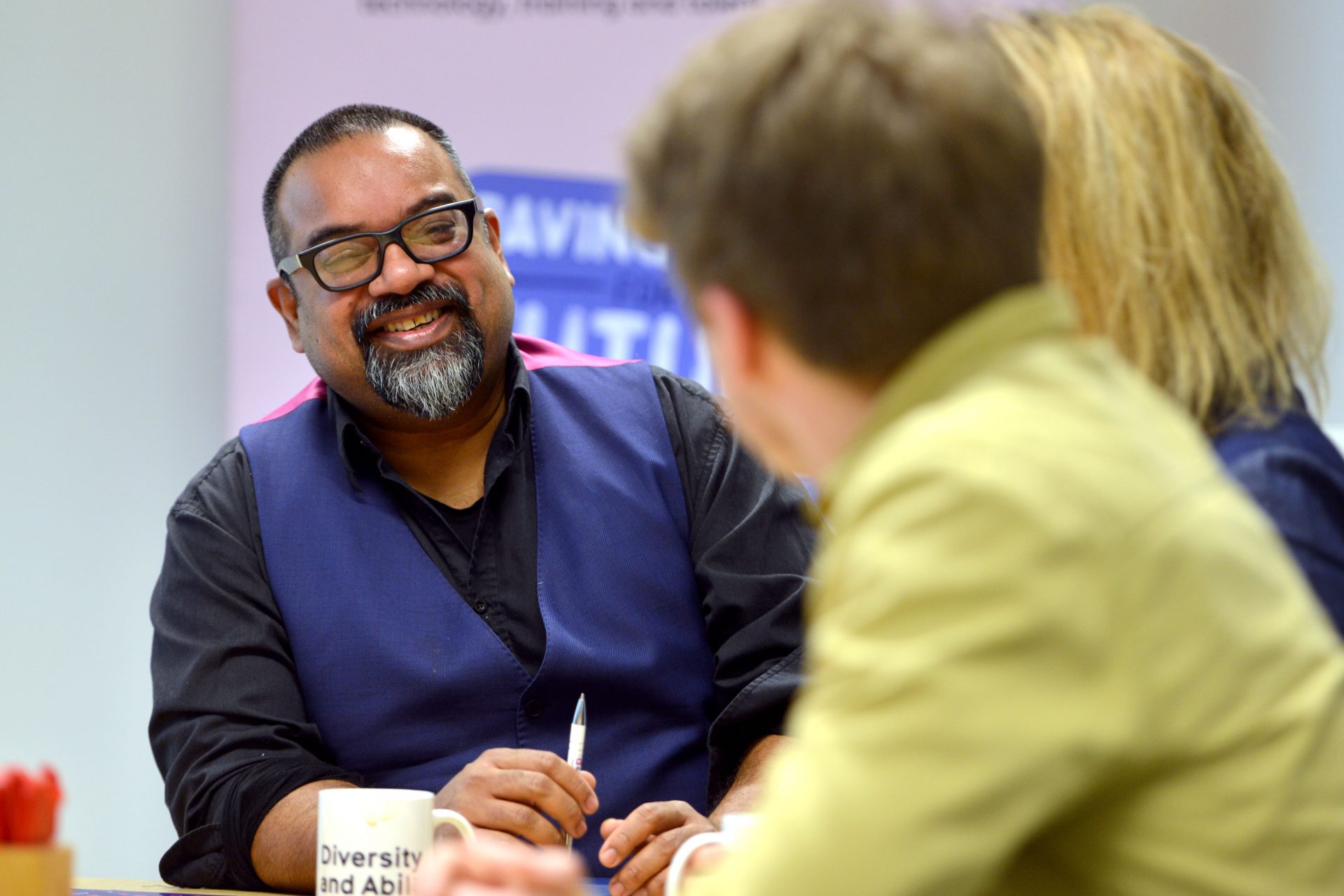 We are Diversity and Ability (D&A), an award-winning disabled-led social enterprise with national coverage. We've supported over 20,000 people since 2011, specialising in tailored one-to-one support services for disabled and neurodivergent clients, and training and consultancy for employers.
This page contains information for needs assessors that are looking to refer their clients to the very best support available.
If you are an Access to Work Assessor, please email atw@diversityandability.com for our AtW Info Sheet with rates and all other key details.
Who we are
We're a disabled-led award winning social enterprise
We celebrate difference
We support marginalised communities
We are disabled-led so our support is empathetic and delivered from a place of mutual understanding. We believe that peer-to-peer support, respect, and empathy – delivered by those who share a lived experience with our clients – can fundamentally change the way the support is used and perceived.
If used and accessed well, workplace support has the potential to make a life changing difference for employees in the workplace. We're excited to share that difference with you!
What we do
We strive to improve lives. We work with individuals to build effective strategies to overcome specific challenges so that they are able to flourish at work. Here's how:
We work with clients that face a broad range of disabling barriers in the workplace including: neurodiversity, physical disability, fatigue inducing roles, acquired brain injury.
If you have any specific queries regarding customer challenges please do get in touch.
Our High Standards
We at D&A have very high standards. We maintain and exceed these standards through careful monitoring and open dialogue. We use a goal setting system to ensure targets are met and confidence is built. Each client will have their own unique study plan – a document that clearly outlines what has been covered, already achieved, and yet to be conquered. This makes measuring impact, progress and success easy, keeping track of those life changing strategies.
Our clients also provide feedback, which gives us an opportunity to gauge how far we've all come, as well as measure self-esteem changes and confidence in using those new strategies.
What sets us apart
D&A practices what it preaches in terms of promoting diversity in the workplace: 85% of our team self-identify as disabled or neurodiverse. We're a diverse group of professionals with varied skill sets and different experiences, each bringing knowledge of different sectors and ways of working to the table.
We pride ourselves on our:
Authentic support
Lived experience
Holistic and person-centred approach
Quality assured services
Expertly trained staff
Perfect blend of strategies
"[D&A's support has helped me develop] confidence [that] makes me feel like I have the option to be better understood within my workplace. It's changed the way I think about my own disability as it's actually working for me, not against me"
"This is such high quality provision that I feel privileged to have experienced it."
"I am elated that someone finally understands my struggles."
"[Support] is too often delivered as a 'one size fits all' package… Diversity and Ability take a very different view."
"I was immediately struck by D&A's very passionate and inspirational approach."