10 tips for inclusive talent management
16th February 2021 by Ellie Thompson
Focusing on diverse and inclusive talent management gives you the opportunity to attract, support and retain a truly diverse workforce. In doing so, you can develop the inclusive practices that benefit your employees, business strategy, and reputation.
Sounds good, right?
But what can you do to ensure that your approach to talent management works with the diversity of your employees? How can you make it truly inclusive to all?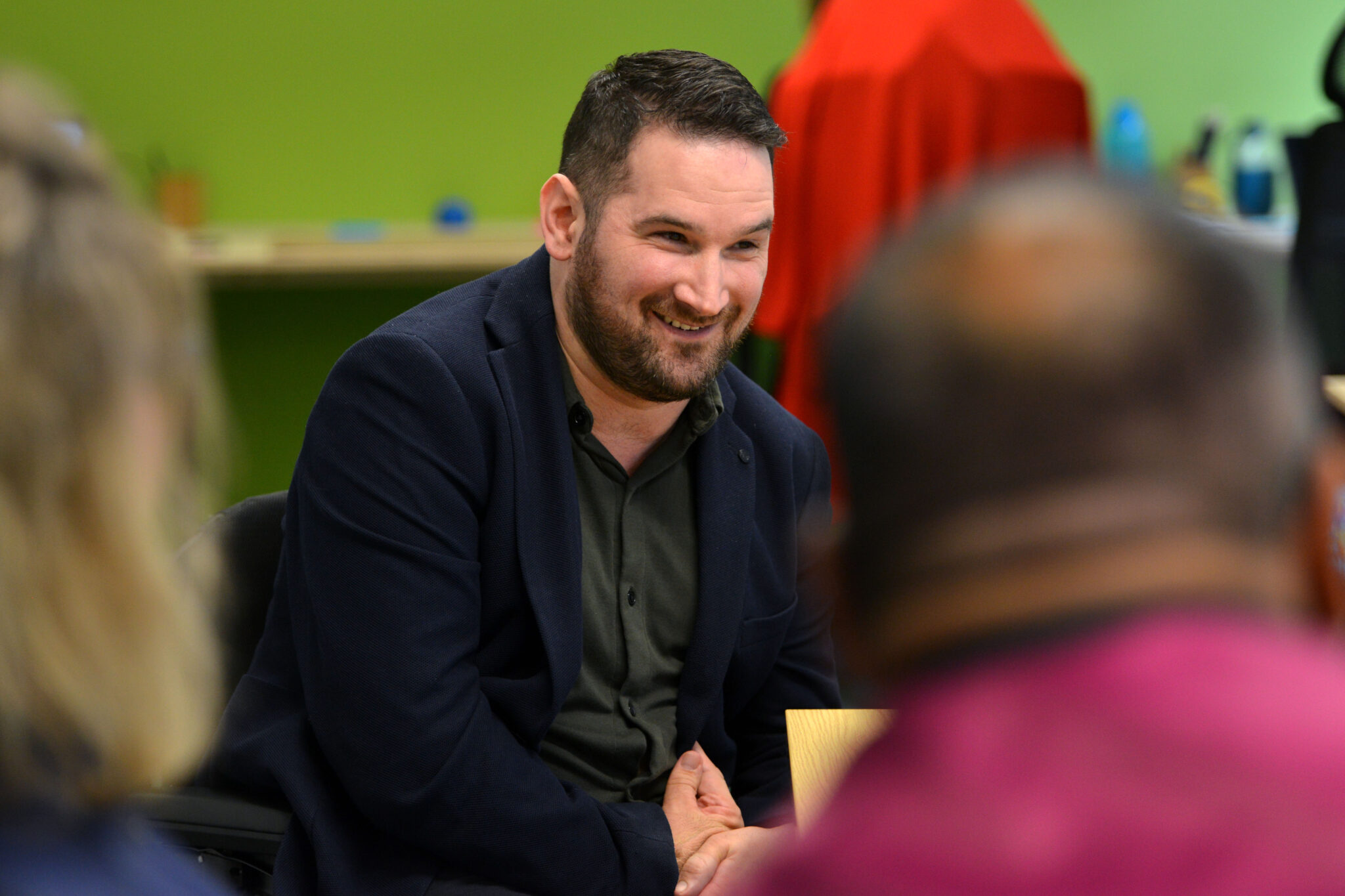 Here are our 10 top tips for ensuring your talent management processes are inclusive and nurturing.
1) Start at the beginning: make your recruitment process accessible.
Start by getting the right people into your organisation in the first place. Think about what you're recruiting for, how your job adverts look and sound, and where you're recruiting.
A great place to start is letting potential candidates know you're committed to diversity and inclusion.Give them lots of opportunities to get the reasonable adjustments they need during the application or interview stage.
Also remember to take advantage of job boards like Evenbreak, specialising in reaching disabled talent. We've got more information about creating accessible job adverts and remote inclusive recruitment to help you reach great diverse candidates!
2) Don't just recruit; retain.
You can attract and employ the most diverse range of applicants but if your environment isn't inclusive and welcoming, they won't stick around. Make sure you're thinking bilaterally about how to both attract and retain your employees.
A common mistake of employers is to fill job adverts with talk of welcoming diverse candidates without having really considered the working environment and whether it's actually inclusive. We've written all about what a diverse and inclusive employee retention strategy should look like, so check it out for a guide on how to put talk into action, retain employees, and keep that talent around.
3) Prioritise wellbeing
Managing talent and supporting wellbeing go hand in hand. Employees who know that their wellbeing is your top priority will feel more confident in bringing their talents to their work. Embed a focus on wellbeing in every stage of your strategy, from line management to human resources, and you'll be rewarded with better and more diverse employee engagement. Naturally, this gives space for people to thrive!
4) Think of talent management strategies, not a strategy
If you're aiming for a diverse workforce, make sure you have the diverse range of strategies to match. Take multiple approaches to talent management to be sure you're reaching and engaging everyone. For example, some employees best engage with their workforce when given opportunities to speak in group meetings; for some, their talents will come to the forefront in a supervision session or meeting with a line manager.
Remember to think about this in conjunction with your wellbeing strategies, too! For some employees, the best support for wellbeing could simply be the opportunity to connect and engage with colleagues through social activities or an internal newsletter. For others, they may find much more benefit in more personalised support such as 1:1 mental health and wellbeing coaching. Your employees will know what works best for them, so all you need to do is make sure the options are out there for them. This involves listening to your team and proactively putting structures in place to support your workforce.
5) Stay mindful that diversity and inclusion is a business strategy
Remember that diversity and inclusion is so much more than just meeting the legal requirements to operate an equitable business. Diverse and inclusive talent management means attracting the best people for the job, and retaining them so they can achieve their potential and help your business do the same.
But more than this, the business benefits of diversity and inclusion are genuinely countless! Diverse employees in an inclusive workplace mean a better employer brand, for example; young employees are more likely to join, and stay at, a company with a diverse workforce. There's also a competitive advantage to diversity and inclusion, with more diverse organisations showing better financial performance.
6) Question your approach to succession planning
We know how easy it is to slip into the mindset of thinking of a leader as someone who thinks, acts, and looks a certain way. But you need to unlearn this to make space for talent to rise to the forefront. Don't conceptualise succession planning as finding people who fit the mold of those who came before them. As our Partnerships and Outreach Lead, Emma Turner says:
"If you employ the same-old, same-old, you'll come up with the same-old ideas."
Develop a dynamic workforce plan where you're not searching for people who can replicate the ideas and strategies of their predecessors, but instead those who bring diversity of thought and innovation.
7) Develop a strategy toolkit
While it's absolutely vital to focus on individual needs and employ diverse tactics for your talent management, remember that you're not expected to be an expert on everything. You don't need to ensure that your organisation personally delivers every wellbeing initiative, accessibility adjustment and inclusive practice. Just make sure you have a toolkit of those you can reach out to for support.
For example, remember to take advantage of Access to Work provisions to support disabled or neurodiverse employees to reach their potential at work. And if you'd like some help embedding an inclusive culture in your workplace, we're here to support through tailored workshops and training programmes to upskill your whole team.
8) Make job rotation desirable and accessible
As exciting as it may be, starting a new role is also a tense time for anyone. And for disabled employees, there's the added pressure of having to go through the same familiar steps to re-share details about their disability and break down the same barriers every time they work with a new team.
When the prospect of changing roles is overwhelming, it has so many negative consequences. Disabled and neurodivergent employees may feel concerned about discussing promotions or role changes, knowing the extra steps that lie ahead of them.
You can fix this and develop a truly inclusive human resource management practice. Once you and your employee have discussed what they need to ensure they can reach their potential at work, make this information available to them. This way they can pass the information on to whoever they work with in the future, so they don't have to answer the same questions every time there's a change.
We at D&A can work with you to create a structure and process that places your employees at the centre of this and gives them the resources to take the challenge out of disclosing needs- book a consultation to find out more!
9) Rethink talent management as talent nurturing
Reject the idea that a talent management process means chiselling down your employees so they fit the mold of the one 'ideal worker'. Instead, see the term talent management as referring to nurturing each employee and ensuring they know they belong in your organisation. See performance management as a way to support each individual to achieve their potential in your workplace. The process may show gaps in your inclusive practices, allowing both the employee and the organisation to grow and thrive as a result.
10) Recognise high potential in everyone
It's easy to fall into the trap of seeing talent management as a way to identify high-flyers from your talent pools. But the best way for an organisation to succeed is to see the value and talent in every person, at every level of your organisation. Don't focus talent management on those at the top of the hierarchy; give the same opportunities and support strategies to every single one of your employees.
A strong talent management strategy is built on understanding and nurturing each person's potential. You hold the keys to unlock it.
Curious as to how we've supported organisations to develop inclusive talent management strategies? Check out a case study, read our testimonials, and get in touch!
Find new talent today and check for recruitment vacancies here!